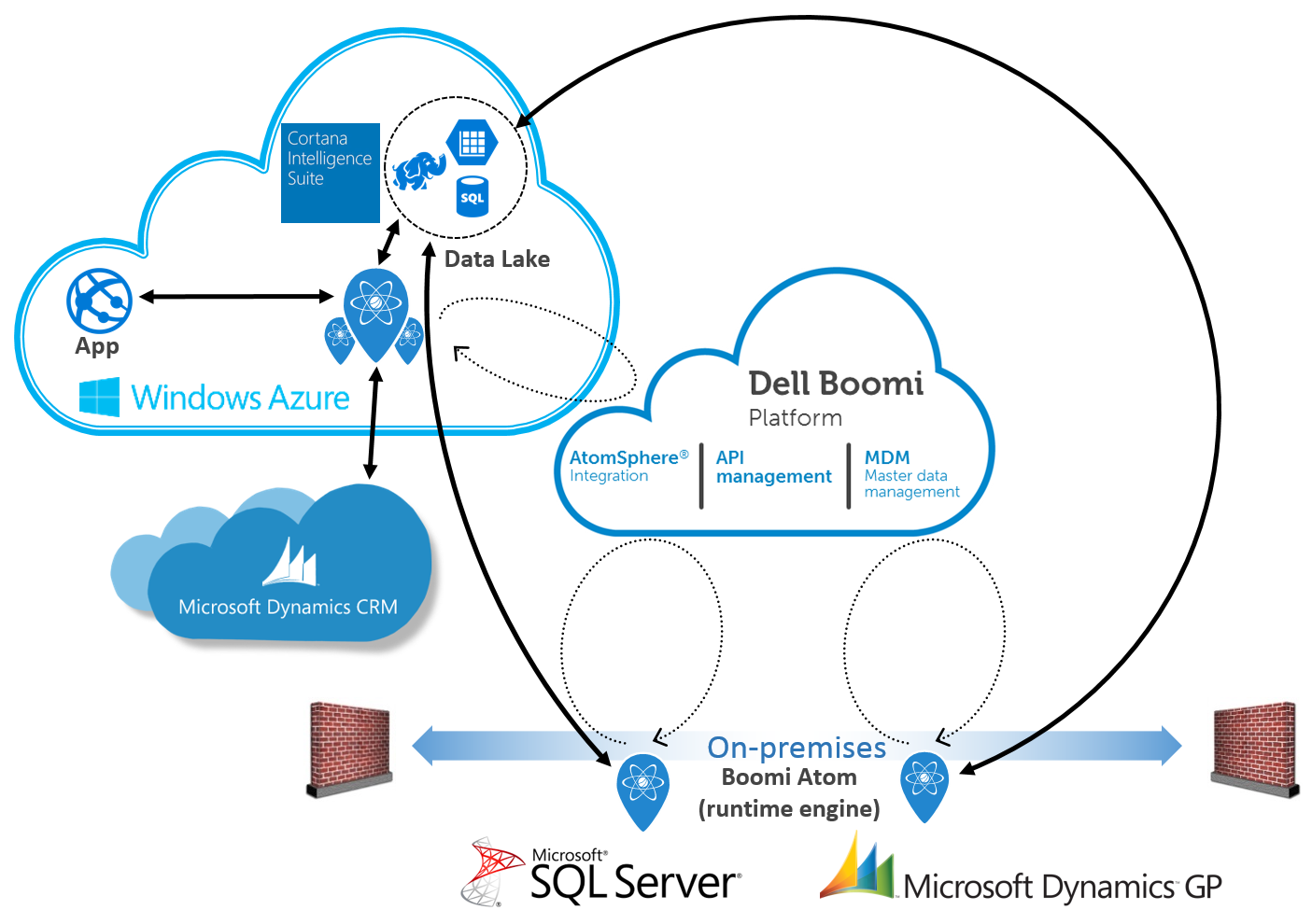 We are in an era where 'data' acts to be the most important concern in various fields like data selection, processing and retrieving. With an increased amount of data led to migrating data from various storage media and then perform ETL (Extract, Transform and Load) operations.
Why do we need migration? In various cases when business M & Q's (Merger and Acquisitions), upgrading existing software or opting to cloud platforms, etc. Whatever the reason, the main motto is "pain-free" migration of data.
There are many data migration solutions currently available. They include data loading tools are available for free or for a low price and perform operations of moving data. However, they act as a barrier when the amount of data that can be imported, exported, and deleted is limited.
Dell Boomi data migration service is atmosphere, a multi-tenant cloud integration platform that helps for connecting cloud and on-premises applications and data. They tend to provide a cloud-native platform with easy 'login and go' practices which help the business to grow. This cloud-based integration process is called atoms which led to a transfer of data between cloud and on-premises.
Dell Boomi has found out the bottleneck of projects needed to be integrated and Atmosphere stands out to be the best. They are seamlessly progressing over business challenges: i.e. Modernizing Internal infrastructure and leverage cloud enabling the high-end business process as they provide the ability to integrate, Flexibility and speed, various and centralized tools and so on. In these cases, the huge projects are integrated over a platform which validates requirements and testing solution.
The solution at the enterprise level has mostly many platforms where Boomi is a good choice with cloud-vision which tend to provide benefits like easy-to-use, centralized management. Boomi provides MDM which is a Master Data Management seam to provide centralized flexible, scalable data management with existing MDM. The data finally sent to review and correction where Results are important. They depend upon many factors like Rapid implementation:  Decreasing establishing bottleneck, Quick adaptability to changing requirements and improved data quality. The main aim of the cloud-native solution is Centralised integration management with lower maintenance costs.
All these processes are done to create a base for migration maybe CMS or DMS or DAM respectfully.
There are various features provided by Dell Boomi migration listed the following:
Design integration processes
Library of pre-built connectors
Boomi Suggest tool
Detailed activity logs
Activity monitoring and event tracking
Application, data, and B2B integration
Automatic integration updates and complex integrations support
Dynamic and lightweight run-time engine
Reserved and unique visual designer
Pick-and-click, drag-and-drop tools
The present achievements of Dell Boomi include the platform helps to boast a highly flexible platform with the ability to integrate both cloud-based and on-premises data and applications which support real-time, event-based and batch processing. Boomi atmosphere is used over to transform data load and other operations over salesforce as when integrated with EDI. With all the base set, Dell Boomi with data migration services helps to achieve business easy centralized ETL model which indirectly helps to gain productivity and growth.